I've read a few good reviews about it lately, so I decided to try the Brave browser on my OS of choice (Debian GNU/Linux, currently the stable 10.0 "Buster" version). The brave website discovers your OS and offers an appropriate download method, on Debian it's the way it should be: with installing another repository plus a key for it, so that updates and upgrades are automatic from then on. Cool.
It works very well so far, and it looks nice as well (haven't imported any bookmarks or anything from other browsers yet):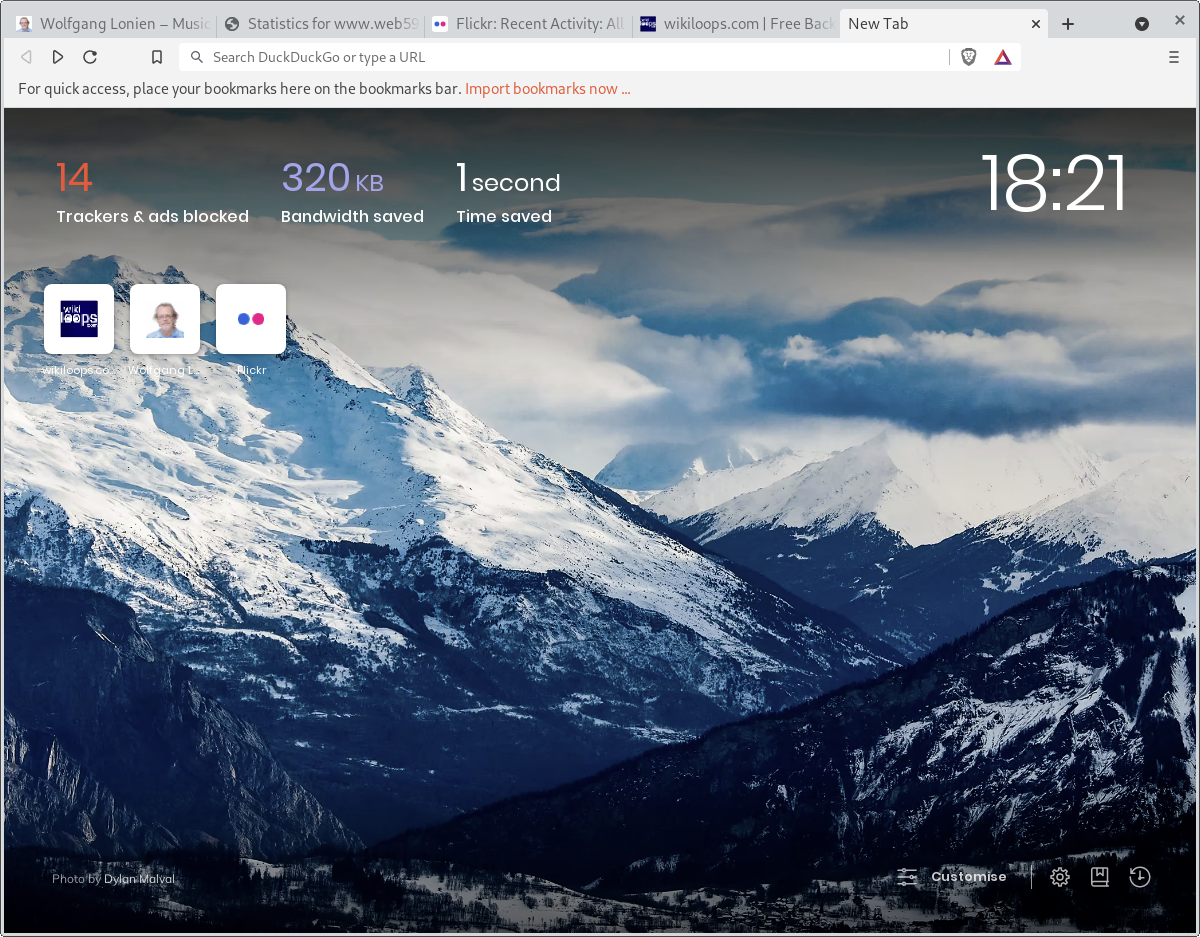 Its background pictures cycle, and the statistics and the clock also look very nice. From first impressions, I like it a lot – plus it seems to have sane default settings as all the reviewers wrote already.
Nice. And Chromium based, so it's also fast. I'll report more when I have more experience with using it for a while.
And as always, thanks for reading.