Thanks to a friend who sent me a present lately (you know who you are), I decided to build a new PC for myself. I had built one for my wife earlier this year, and after waiting for the first reports about newer stuff like the new AMD Ryzen processor family I thought that that's *not* the direction I wanted to go – these newer ones consume power just like Intel processors, and I wanted something a bit less power thirsty. ARM is the future (see Apple), but for normal PC builds we don't have anything usable yet, so I decided to take more or less the same parts of the build for my wife, but in a smaller case. Here's what I chose:
Here's a parts list in case you're interested:
So that would be my first Mini-ITX build, and I was really looking forward to it when the first of these parts arrived last Tuesday:
The case (and mainboard) arrived a day later:
And last Friday, I had the new machine up and running beside the old one:
Of course, building a machine and setting it up to use it are separate steps. First I thought about what I'd need or want, and after copying over my Windows 10 partition it offered me to upgrade that to Win11 more or less right away. I thought: "Why not?", since I use that only for the Olympus (now "OM System") raw image converter. In the end I decided for a clean installation tho – you need a Microsoft account even for the Pro version of Windows I had, so it made no difference, and I wanted to start with a more clean plate. So soon enough I was done with that, and greeted by that newer operating system: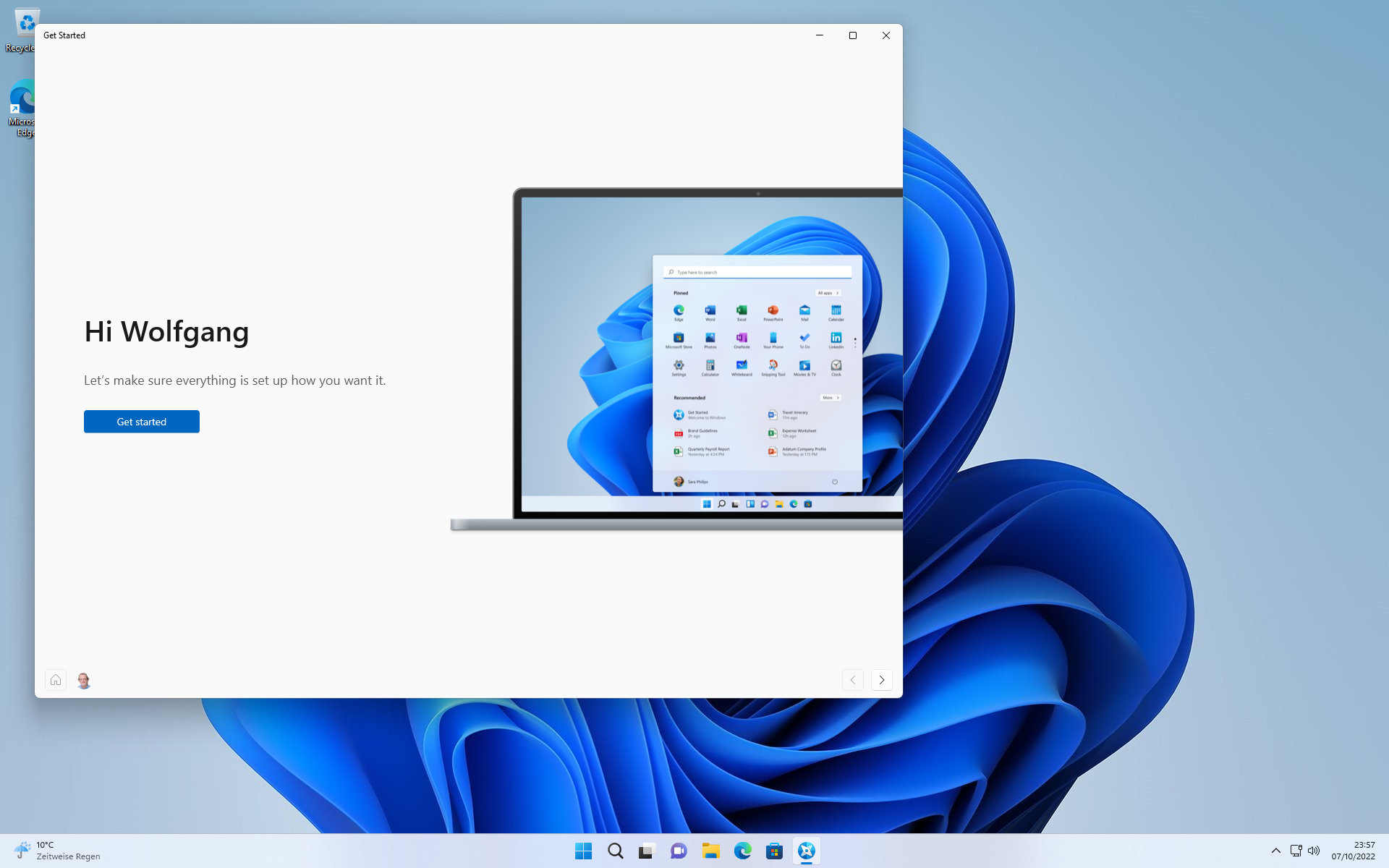 First impressions of it are positive – in my opinion it got the looks almost like Apple does, and for its internals they borrowed many good ideas from both the BSD and also the Linux side of things. Even their Edge browser which I tried only briefly seemed to show me less ads and other annoying stuff than (Google's) Chrome would. But ok, this ain't the OS for surfing, not for me anyway, so on to more pleasant things…
After looking at many options like Arch, the new beta of Fedora Workstation and so on, I decided against a triple boot this time. I wanted to keep things easy and just set up for my personal use (music, photography, blogging, and so on), so except for Windows which didn't get that much space I took about three quarter of the space on the new SSD for Debian, so here you go:
What you see is Debian stable (which is currently nicknamed "Bullseye"). In the upper right hand corner you see the processor temperature and fan speeds reported by a Gnome desktop extension called "Freon", and under that you see that I have installed a kernel 5.18 from the Debian bullseye-backports repository, otherwise you wouldn't see those fan speeds, and the Intel WiFi chip which is integrated into the mainboard wants a newer kernel as well – I knew that already from Mitchie's machine where wireless and Bluetooth started working with Ubuntu 21.10 (instead of their older 20.04 LTS).
So this morning I was about ready, and short after lunch I was greeted by TEE-KWA's pretty cover picture on Wikiloops: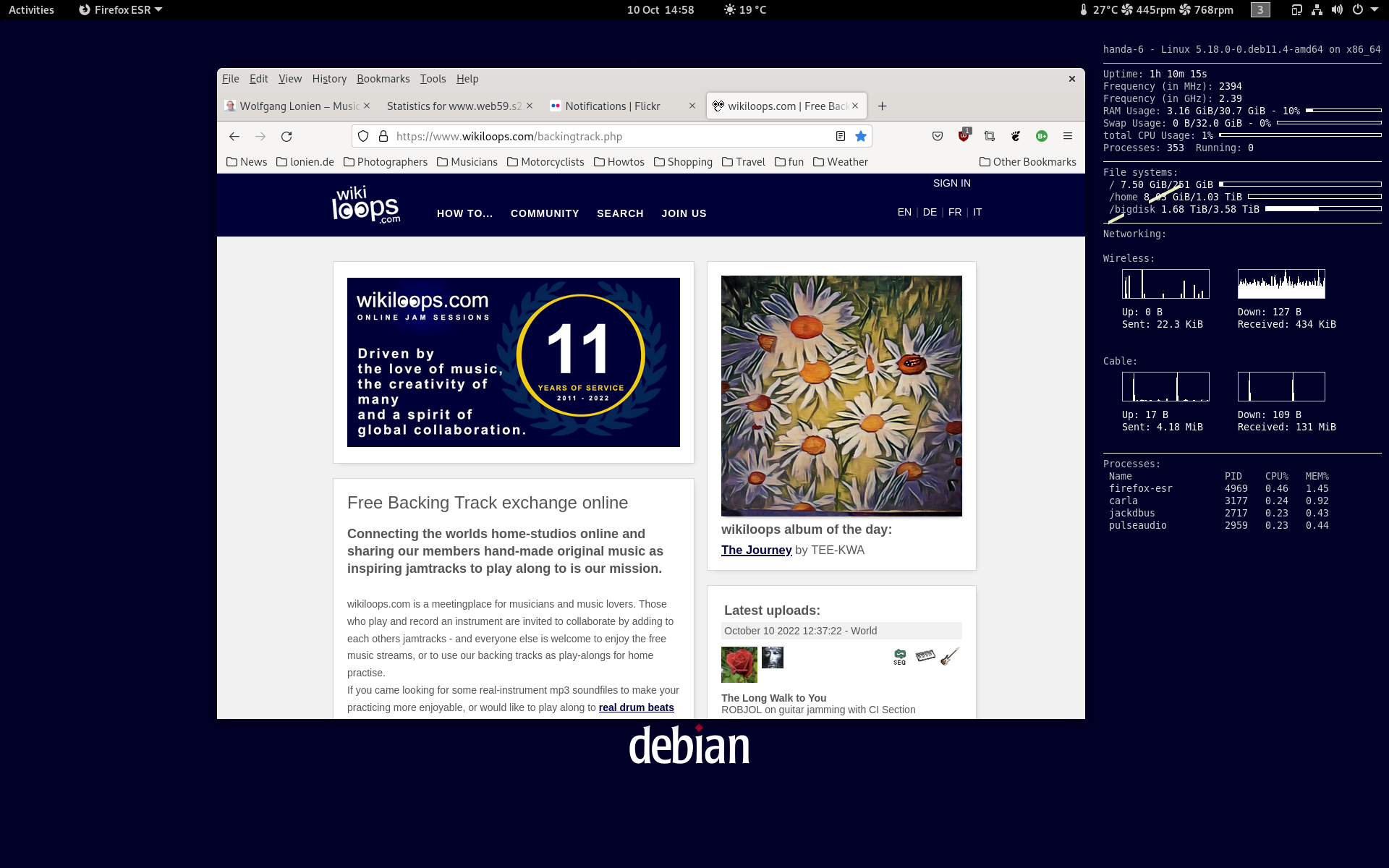 Of course I also installed and tried Ardour, my Digital Audio Workstation of choice, and within it, the headphone correction by Sonarworks: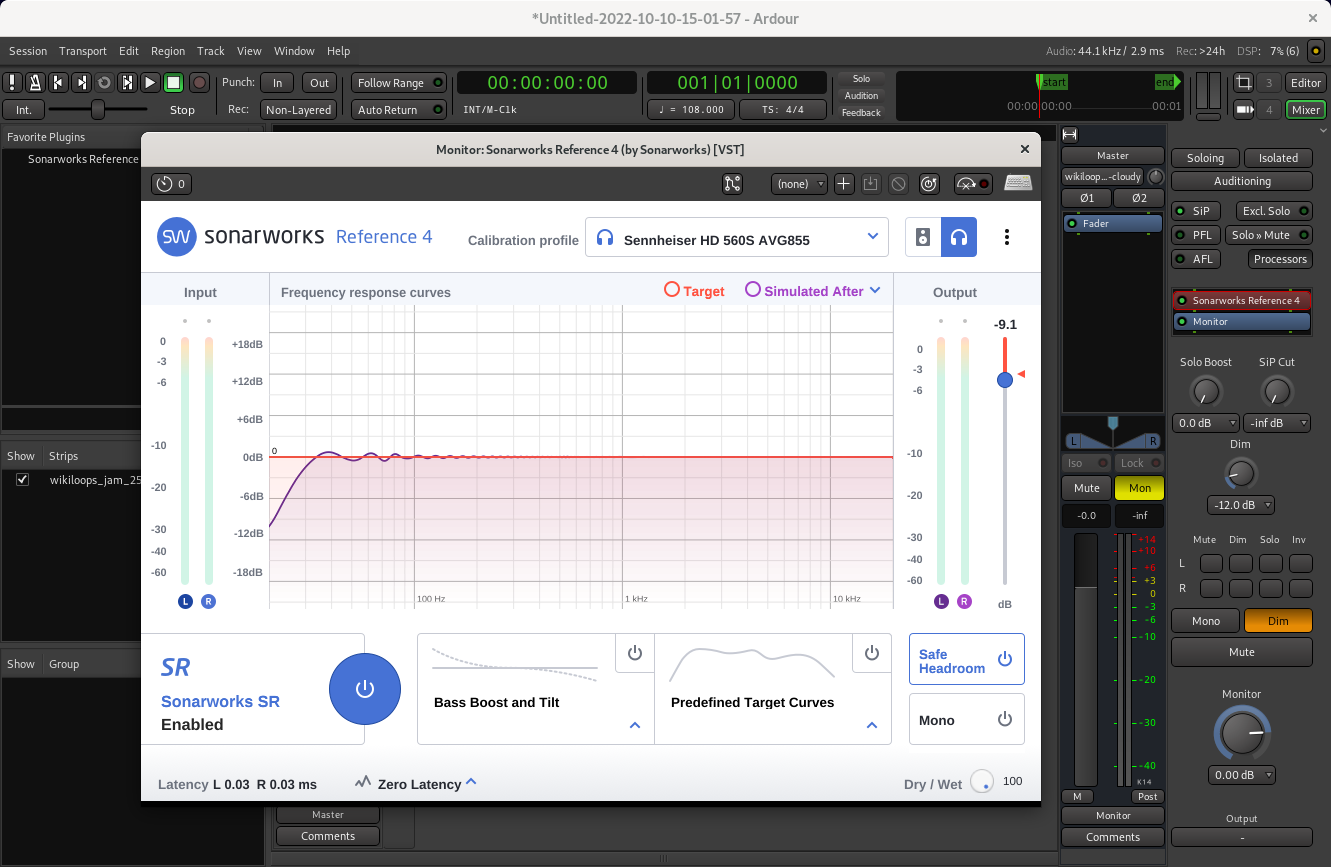 So, regarding music and photography and blogging, this more or less completes my build.
Which was, coming back to the headline of this article, just in time. I wanted to give my old machine to my brother, but alas, it gave up its ghost just after I was finished building this one. Broken heart syndrome on a CPU? Hm, that would be something new even for old timer PC doctors like me… anyway, I tried lots of things today, but it seems we're out of luck with that one. So yeah, phew, that *was* just in time! To really 'nail it down' to a single not working component, I'd need to have a bench and spare parts like Jay so I could change each part and see what/who the culprit is… still sorting out if my brother – who lives in a much bigger city than we do – maybe has neighbours who are hobby PC builders with enough parts for that.
So for me, and thanks to my friend, it's this new one from now. So cool… and by the way, 8 cores and 16 threads are way more than enough for what I do… still these machines are waiting for us most of the time, not vice versa 🙂
And like always, thanks for reading.