My friend and fellow musician OliVBee from Wikiloops made an exceptional album in 2017, that was before I even had joined the 'loops. He called that album after one of the songs' titles, Deep Dark Blue, and I had written about and reviewed it some 3 years ago already. It's one of the best albums I've ever heard *anywhere*, and this one is available only at the 'loops:
You can listen to it on Wikiloops in its entirety. If you're a member in Wikiloops you can also download it including a cover, so you could burn this onto a CD if you like. You can do the same as a non-member of the 'loops if you get what we call a download ticket, starting at 2,40€ like here (you'll get this when pressing the download button on the album's page):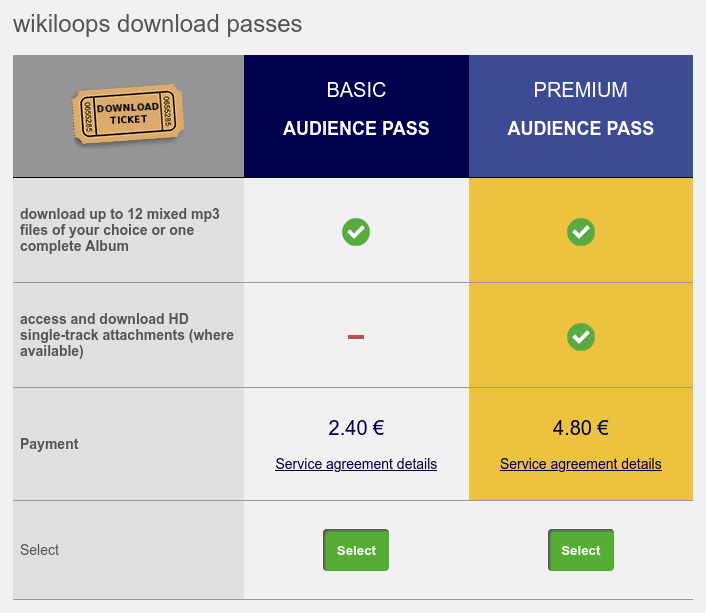 I *am* a (paying) member, and I've still also paid for some of these albums, because they're worth it, and because that way, we support ourselves with keeping that platform alive and running. This is especially important since these days of Corona, and because not everyone can go out and meet other musicians (and not from around the globe as here). So if you can, go and pay for an album or two of your choice, that would help us all – thanks.
Being at it, I've cleaned up the home screen of my phone yesterday, and this is how it looks now:
And I don't know if you can see it in that image, but I've replaced the standard Chrome browser button with one of Firefox, which leads directly to the Wikiloops start page:
Even if not that many people see my phone's home screen, I'm still putting an ad for Wikiloops proudly in the middle of its screen. This is to say thanks to my friends and to Richard, the founder of the 'loops.
And before I forget it: thanks also to Anne, and to all of the other wonderful musicians on Oliv's great album! Last not least, this album is also a master class for us bass players… *and* with top pro drummers to boot! 🙂 Did I mention that I love that fretless guitar which Oliv is playing?
As always, thanks for reading (and probably for listening or even supporting us).