I've written about Ian already, and today his "Album 1" is the album of the day within Wikiloops: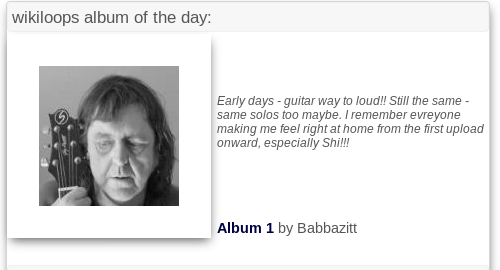 He published this about 2 years before I did my first one, and I so agree with him about the warm and welcoming ways of everyone within the 'loops, especially Shi. That is exactly what I experienced as well, from my first upload onward.
So have a listen to Ian's Album 1, he was wonderful.
As always, thanks for reading.