Today is Mitchie's birthday, and it was time to get her a new notebook. The challenge was to find the right one, because pretty much nothing of the machines currently on offer fitted exactly the criteria of what she wanted and needed.
So in the end it became clear that we had to go modular – or better known as finding an offer of 'built to order' – pretty much as you would configure a car.
Not all vendors offer that, and even of the ones who did, no one really had the machine for her. Which means that part of the build had to be done by ourselves – not a big problem, because I've done this professionally in the past.
So this is what she got for her birthday today: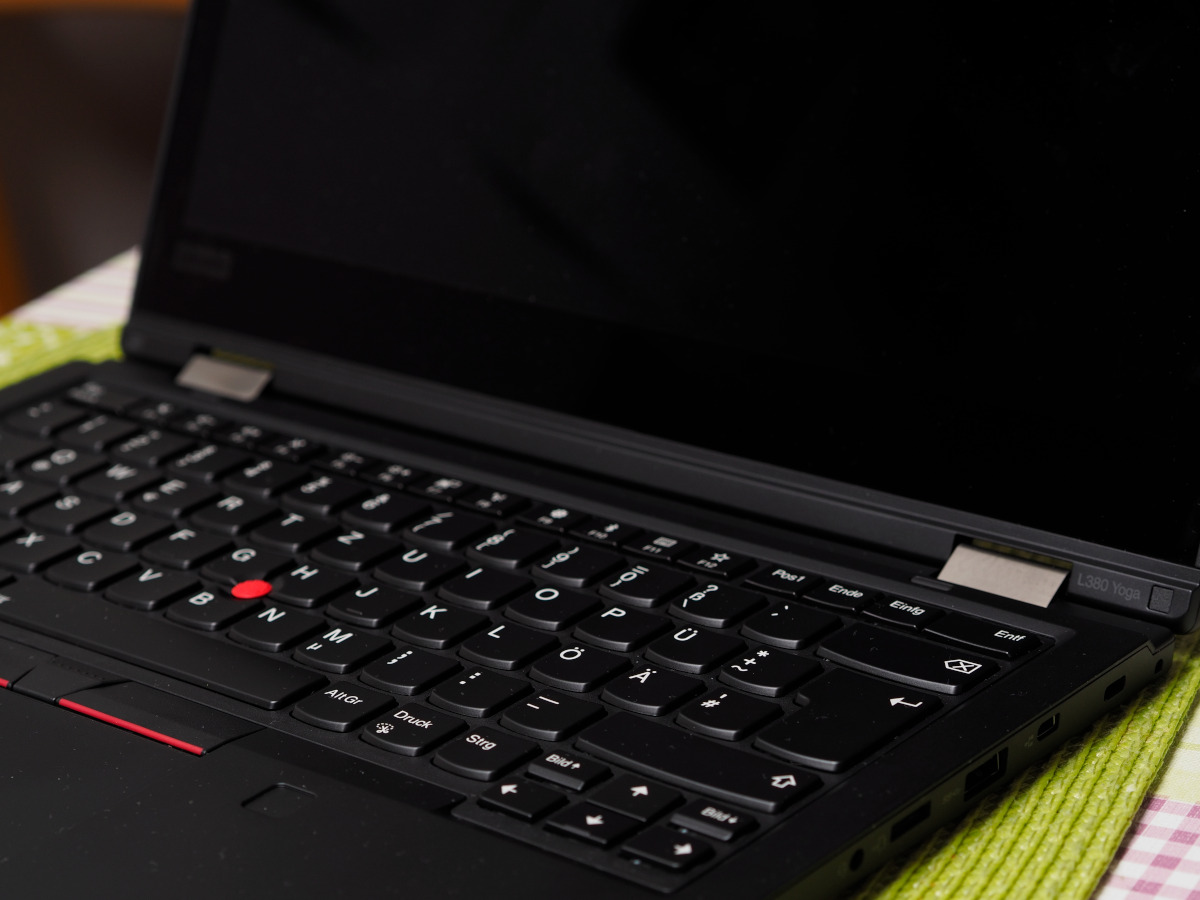 This is a Lenovo Thinkpad L380 Yoga, which I ordered for her with Windows 10 Pro, an Intel Core i5 8xxx (8th generation) CPU, 16GB RAM, and the smallest SSD drive on offer which has the size of 128GB. And that one (with Windows on it) I took out right away, and replaced it with a Samsung 970 EVO NVMe drive with 1TB capacity. The other SATA drive with 128GB will be put into an external USB2/3 casing.
On the blank Samsung SSD I installed Windows 10 Pro first, and then Ubuntu 18.04 LTS. For Windows I had to search for a WLAN driver, with Ubuntu everything worked out of the proverbial box – including the Wacom pen which comes with that 'Yoga' device with its 180 degree rotatable touchscreen, which turns the machine into an artist's tablet, and with a touch-sensitive pen as the cherry on top.
So that is what she/we wanted: a not too big (13.3″) device with a not too fast (i5) CPU, but with enough RAM (16GB) and hard drive (1TB), topped with a touch-sensitive full HD screen and even a pen. The cost? About half of a readily-configured machine which would have had everything except one thing or the other (and definitely not two operating systems, but that's a story for another day. I'm waiting for the first vendor to offer – legally of course – machines with Apple, Microsoft, and Debian preinstalled).
It's a nice machine. Especially with Ubuntu instead of Windows (which we need once a year for tax declarations – and the machine itself is tax-deductible of course). It even feels nice, and in no way cheap (which it wasn't).
For those who are interested, here are the German Lenovo product page, and the Ubuntu compatibility page.
And now Mitchie needs a prescription for bifocals to read text in FullHD on a 13.3″ display…
Thanks for reading.