"Pay or okay" is illegal, thanks to noyb. Also, Fitbit has some "take it or leave it" which goes strongly against our GDPA.
Btw: other sites like "Der Spiegel" or "Zeit Online" have the same illegal entry like Heise. They should all be sued imo. See here for example: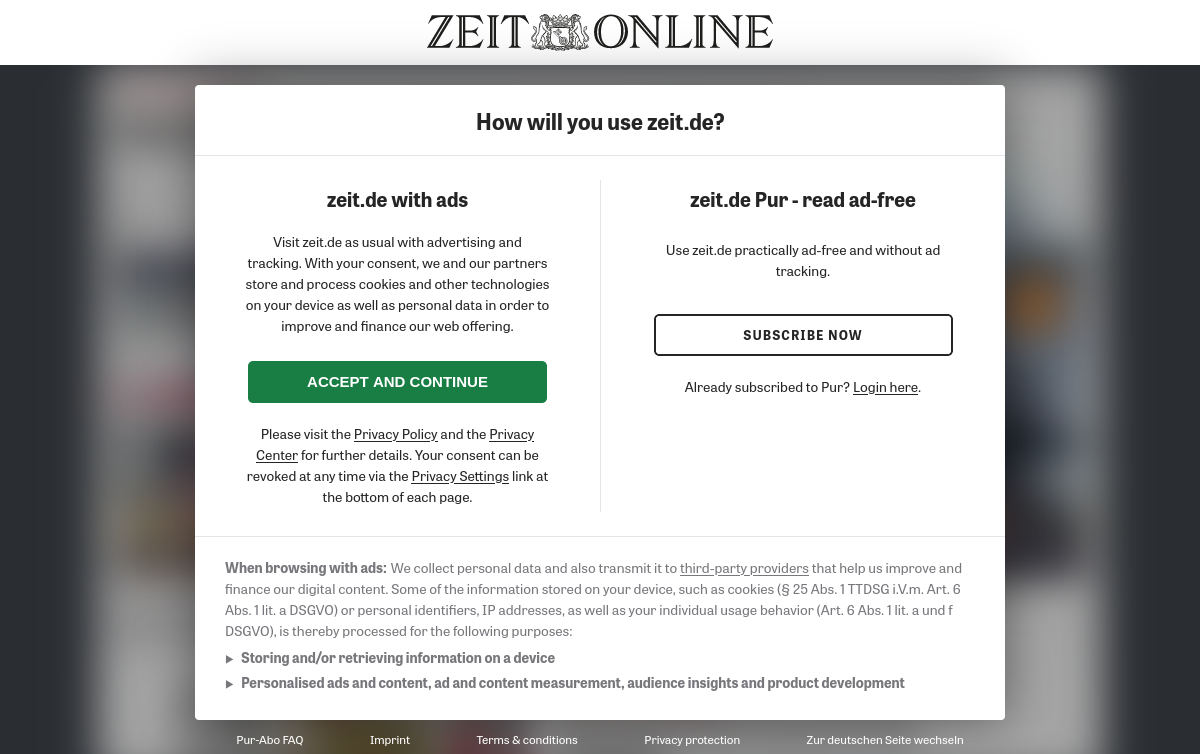 Like I wrote in the headline: that's about time. And I also filed the same complaint with Mrs. Margrethe Vestager from the EU parliament.
As always, thanks for reading.