Played to Joe 'Relativity's cool track on Thursday. It isn't ready, but I still couldn't resist to add to it:
This track is embedded with the friendly permission by the creatives on
wikiloops.com
.
Musicians: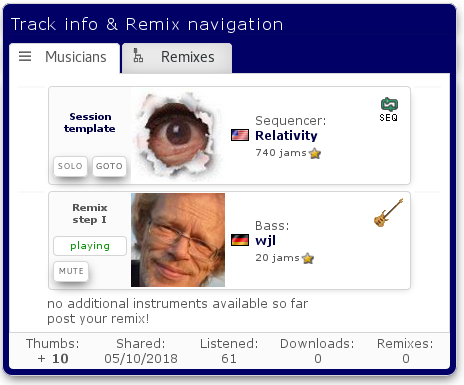 Thanks for listening. And if you're a musician, consider to join us on Wikiloops, and add some solo or vocals to it.