Wow, time is flying, isn't it?
It's June already, and in 9 days from now, the Debian developers will release their latest and greatest version 12, which I have running here since April already. So they are planning and preparing release parties everywhere in the world. One of them will take place in Leuwen, Belgium, which we kind of know already – we had to stop there with a defect dynamo in our ageing car in 2019 when we went to London, so from Leuwen on, the travel went on by train instead (which was cool but kind of expensive if you need tickets right away).
Anyway, I can attest that Debian 12 aka "Bookworm" is/will be great; at least on my machine (with an AMD Ryzen 7 5700G CPU) and on a much older notebook with a Core 2 Duo mobile it runs very nicely. The latter one has only 2GB of RAM, so there I'm using it with the XFCE instead of a Gnome desktop environment. This is the system I would recommend to friends and family without hesitation and/or second thoughts, and I'm writing this article using it. Why would I recommend it? Read about the reasons here. My personal reasons are that I run it as my main operating system on anything I had since over 20 years – desktops, servers, everything. It's my safe space and my trusted work horse. Here's a pic of me from Linuxtag in Karlsruhe, 20 years ago: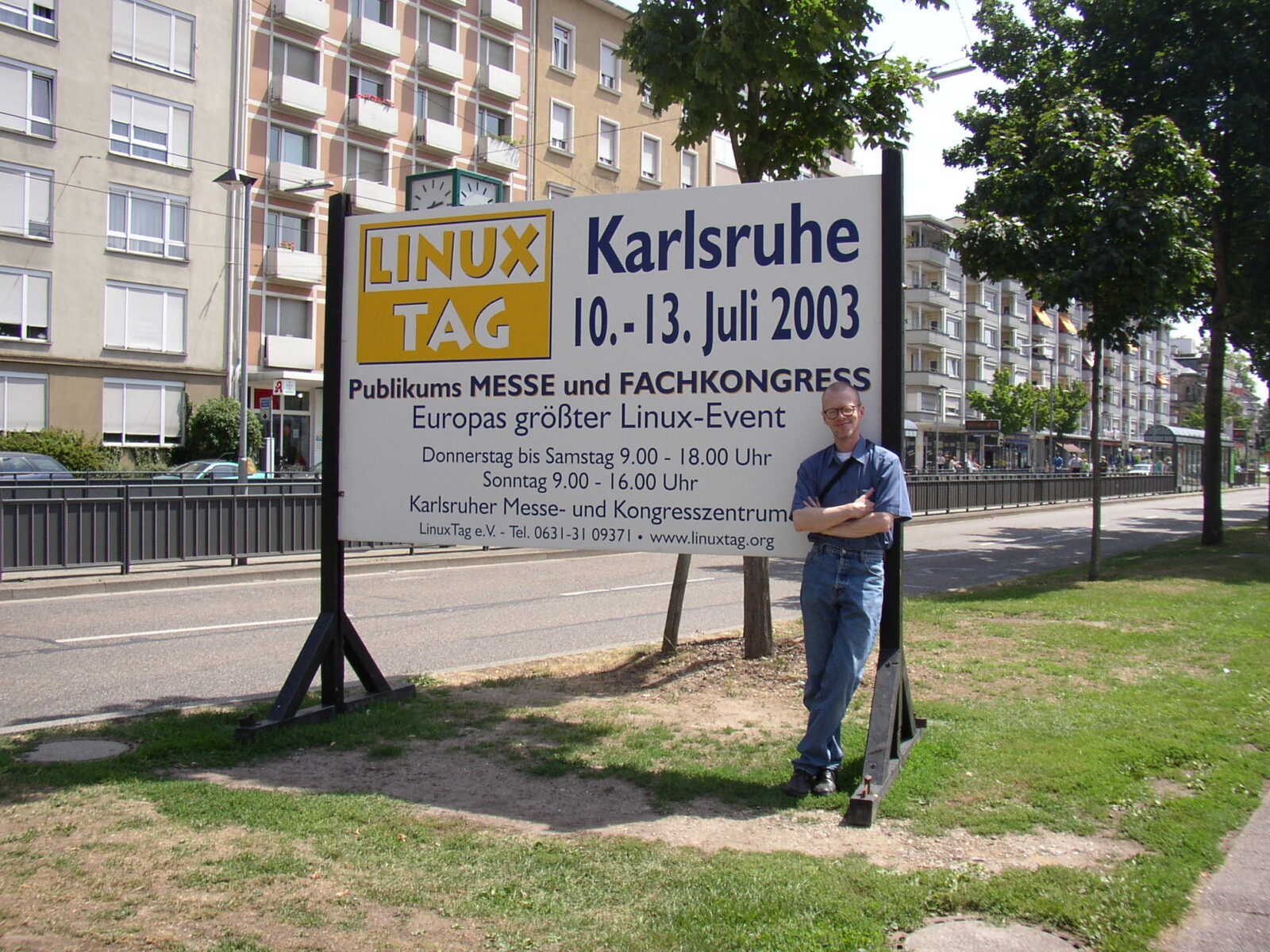 Like always, thanks for reading.