… how cool! Just got an over-the-air update of LineageOS on the Nexus 5, a mobile phone from 2013: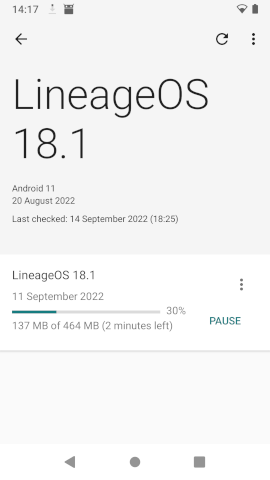 It's still based upon Android 11 – but considering that Google stopped supporting this device with Android 6 or 7, this is still worlds apart. Gotta *love* open source! Thanks to everyone involved, you guys & girls help saving the planet!
And like always, thanks to you for reading.
P.S.: A few days ago I've read that Android 13 – the version we currently have on our Pixel devices – needs at least 2GB of RAM to be installed, even the open source AOSP version. So I guess that would be borderline compatible for this older Nexus 5 device, but let's see – Android 12 could still be coming in open source form for it. Love this…