Ok, the mirrors aren't switched yet, but the release of Debian 11 'Bullseye' is going on with full steam ahead, and I have it already. Took both the live and netinstall images from their site, and installed from the latter, and here I am: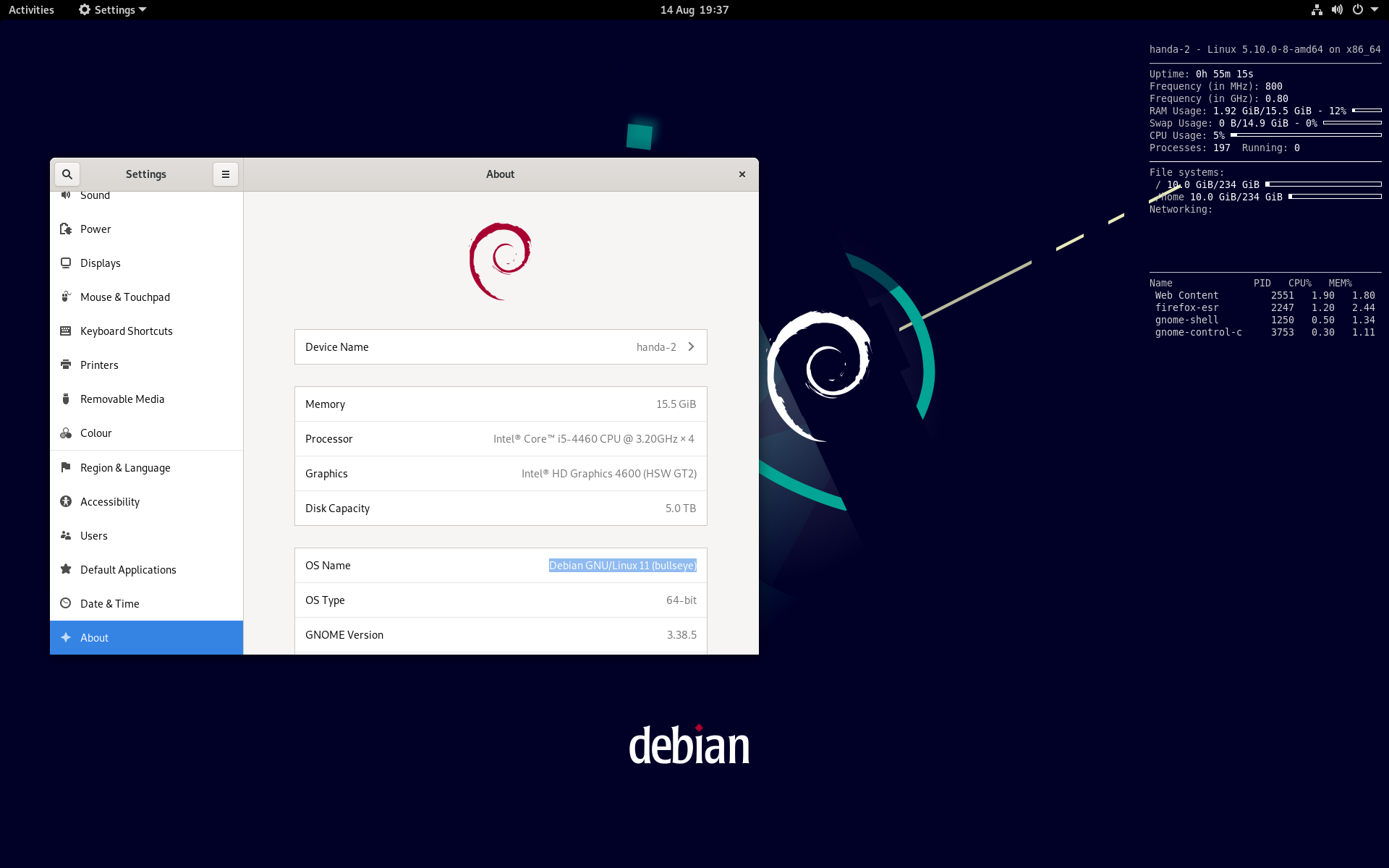 I still have some symptoms with my old home, must be some files under .config or somewhere which lead the mouse to be strange, so for the moment I switched my /home to the new 1TB drive, taking only what I need from the much bigger one.
But well – I can write my blog, send and receive mails, the rest will follow.
As always, thanks to all Debian developers – you girls & guys rock! And thanks to you for reading.