I've mentioned that I've got an iPhone SE 2020 from my employer, and I really like that phone – except that it doesn't have a 3.5mm jack for headsets like the Google Pixel 4a which Mitchie has, and which is even cheaper than that Apple phone. And while I do have an adapter from the proprietary 'Lightning' plug to a 3.5mm socket, the cable is still at the bottom of the phone then – totally the wrong end, so to not damage the cable or adapter, you'd have to put the phone upside down into your jacket. How ridiculous, just to save Apple (and their shareholders) a few cents on an otherwise really nice product…
Apple's solution to this is of course to also sell you their air buds or whatever they call them. Thanks, but no thanks – it's not *my* phone anyway, and even if so, I'd never buy these.
But Mitchie has two different bluetooth headsets which I borrowed today to try them out, and these are the Anker SoundBuds Slim+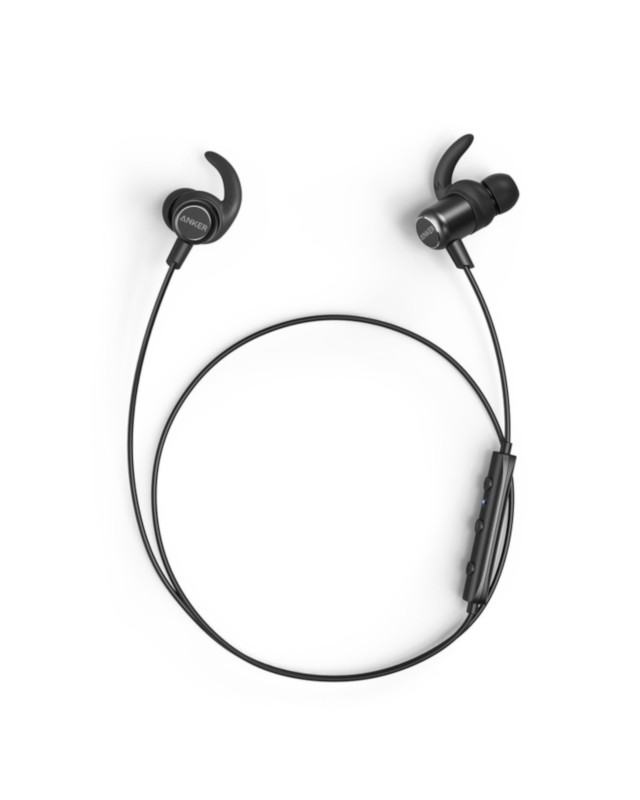 and the AKG Y50BT
So did Iike them? Well…
The Anker are light and small, and the first ones of that shape and size which didn't fall out of my ears right away (ok, the Apple wired buds also stay in). They have a very clear sound, but with almost no bass at all – I tried with the Wikiloops Latest Jams Radio, and they're really not good for music. Even the wired Apple buds are way better in that regard, I'd say the Anker are more comparable to some 10€ ones I have from Sennheiser (also with cables).
The AKG? A revelation against those Anker buds, but of course much bigger and heavier, and these are *on* ears, not *over* ears which I would prefer. Still, these sound really nice and even give you a bass. They also keep the connection if you change rooms for a short time, something I hadn't even tried with the Anker. Cool. But do I love them? No way…
… even Mitchie is back to her Sennheiser 'Sports' headset *with* a cable – she can, because her phone (like the old Nexus 5 she gave me) has a headphone jack. And so this is what I normally use on the company's notebook, and with an adapter also on the iPhone (and without, on that Nexus):
That's my wired and closed Sennheiser HD569 headset for ~ 150€. It comes with two cables, a short and straight one (1.2m) which also has a microphone, so it's perfect for telephony, for video conferences, and with its longer cable also for musicians who record with studio microphones – as a closed headphone it doesn't "bleed" much into the recording mike.
But what I love even more is my open Sennheiser HD598SE which is just perfect for everything.
So, Bluetooth? Yes – in case you definitely can't live with cables, don't need absolute real time, and don't mind that you just have to charge another device each day. For me, I love just the opposites, don't mind cables, and I do need real time to make music, and no, I don't want even more batteries… but who knows, maybe for just consuming music, videos, movies or such, maybe I'll get used to one of these. If only the AKG was as good and as comfortable like my Sennheiser…
… which I later used again to work on a mix in my DAW, where I even correct these headphones with Sonarworks. And with using that (and you can use the program for the HD569 or other more professional headphones as well), they're really flat which gives you some peace of mind while working on a mix for someone else:
By the by, as you might have mentioned, no 'affiliate links' around here. I write this for you, not for me to earn some pennies…
As always, thanks for reading.
Update, from Friday Dec 4th, 2020:
I'm slowly getting used to the AKG headphones pictured above – for the iPhone (or any other phone or device which has bluetooth but no jack), that's the best solution I've seen and heard so far – so I'll keep that on my desk for now.
And then the question which phone to get is even harder:
I guess it doesn't matter too much, just pick any of these, because both are good.
As always, thanks for reading.