In my post from Sunday I showed you a picture with two CDs, the latest one from Snarky Puppy, and one from Miles Davis and Cannonball Adderley which is some 62 years older.
Currently I'm sitting at work where I turned on the Snarky Puppy one in my Rhythmbox Music Player – and turned it off again after roundabout 6 minutes or so. The reason? Too loud. And no, I don't mean the peak but the average loudness. Have a look at the opening piece "Chonks" in Audacity:
Loud, from start to finish. Look at the opening piece "So what" from Miles' CD for a comparison: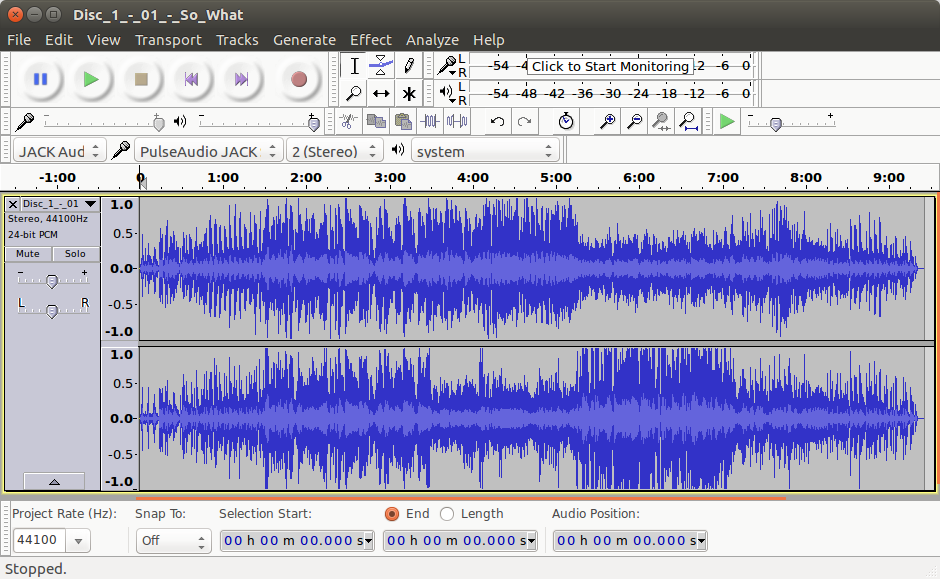 Aaahh, what a relief! It's loud as well, but not all the time. What a difference to hear some nice and dynamic music instead of a harsh attack.
Those guys 62 years ago like Fred Plaut and/or Rudy van Gelder simply did it better. Much better.
Thanks for reading.