Happy new year 2018 from us. Like every new year, mine starts with an empty folder – and this time, with a new background photo on my computer: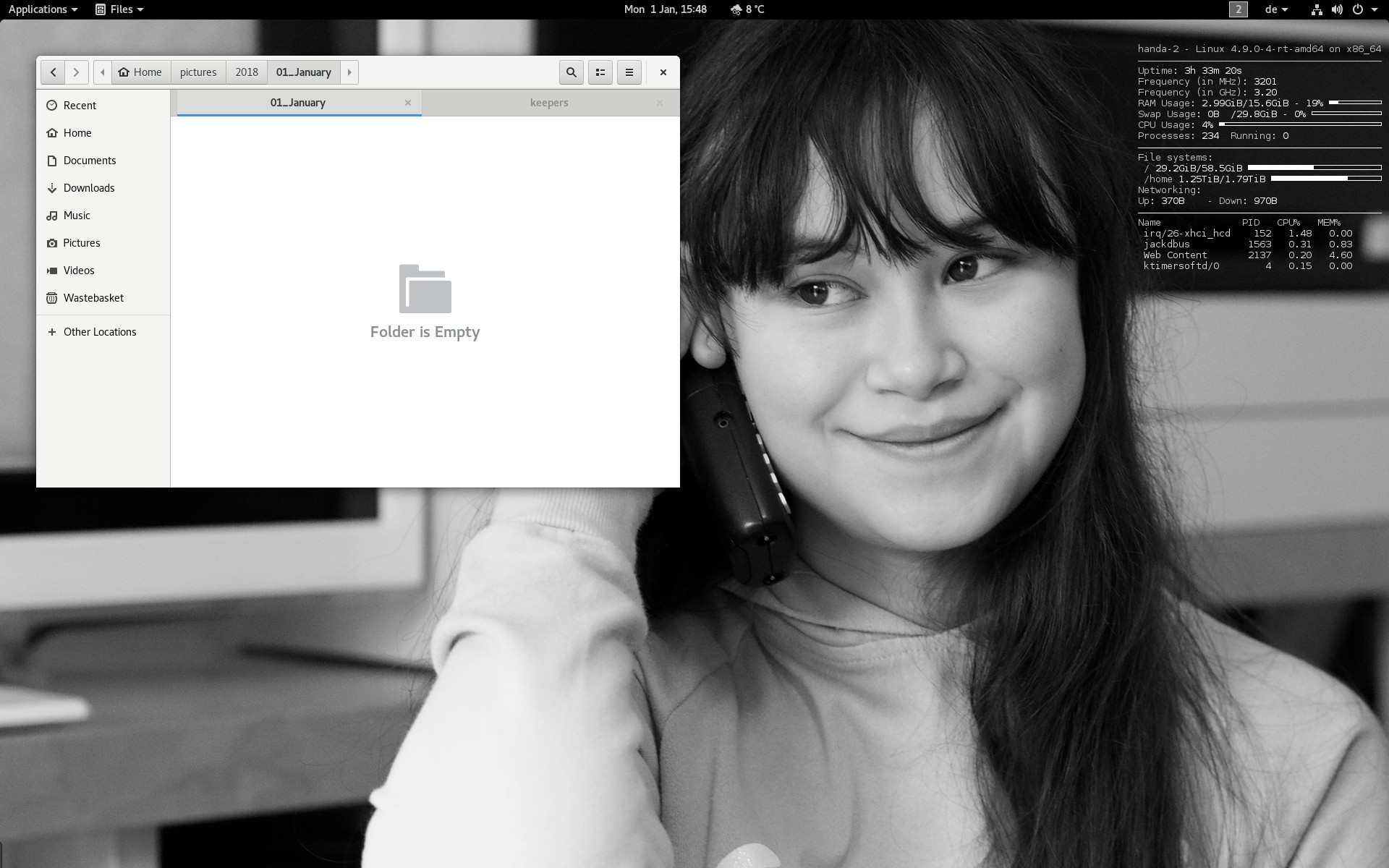 I took this one on Zuleikha's 13th birthday, while she was on the phone with my aunt Geno in Cologne. And like most other photos on this blog, you can get the full-sized image over at my Flickr stream if you wish to get a print of it or such. It's in black and white because at the time when I took it, Zuleikha was illuminated by a mix of daylight and artificial "warm" light, which made colour correction impossible. As a background photo on my screen it's perfect in b&w; even my small Conky info in the upper right fits perfectly. And any colour on my screen will really stand and pop out.
So yeah; starting with an empty folder like every year, so let's see what this one will bring.
Wishing you all the best… and as always, thanks for reading!